Stud Earrings That Are Stylish & Mask-Friendly Too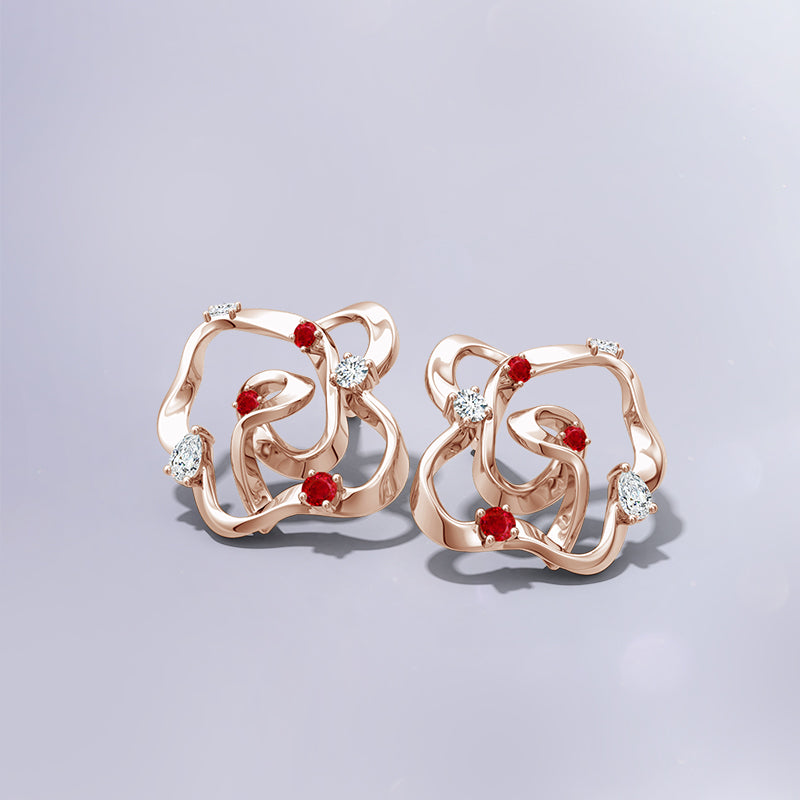 What is it about this year that makes it so difficult? Everything, in fact. Our lives have been profoundly transformed by the new normal of social distance, masks, and sanitizers. As if that weren't enough, the masks make it difficult to wear all of our favourite jewellery, particularly earrings – no more long drops, danglers, or hoops since they interfere with mask wear. However, there is one form of earring that has come to the rescue: the traditional and stunning gemstone stud earrings.
Here's a roundup of 5 gorgeous yet simple gemstone studs that match great with the masks and keep your look on point. To discover out, scroll down
Dazzling Diamond
Well-liked set of diamond studs is at the top of our list. Princess-cut, prong-set gemstones provide a striking appearance. These studs are extremely flexible due to the brilliant diamonds and exquisite solitaire style. They're not only appropriate for any occasion, but they also don't get caught whenever you put on or take off the mask (a win-win situation).
Beaming Blue Sapphire
 Set of blue sapphire halo studs is a timeless classic. The gorgeous blue sapphires are encircled by gleaming diamond halos and convey an attraction that is hard to resist. The incredibly simple and vintage-inspired earring style contribute to the studs' interesting appeal.
Radiant Ruby
Then there's this one-of-a-kind pair of Natori x Angara Dispersed Sakura earrings. They have an abstract floral pattern with scattered rubies and diamonds and are influenced by cherry blossoms. They also have a simple design that makes it simple to put on and take off the mask. We'd think that's a big bonus!
4. Enticing Emerald
If you're looking for a piece that captures the character of a woman in a fashionable and edgy way, these Natori x Angara waterfall and diamond Sumi stroke studs are perfect. They depict the Sumi art's powerful brushstrokes, which are lit by a waterfall of emeralds and diamonds. Plus, even with the frequent on-off mask game, their small shape makes it simple to display your aesthetic sense.
5. Charismatic Citrine
 pair of absolutely lovely and sparkling prong-set snowflake citrine studs completes our selection. They're the perfect accessory for when we're wearing a mask because of their basic yet classy style. Furthermore, the sunshine-hued jewels feature a snowflake-cut that complements the winter mood. These one-of-a-kind studs are both stylish and comfy, and we give them two thumbs up!
We're hoping you've already chosen your ideal set of studs.Browse our collection for more beautiful selections.